Here's a picture of the newest baby at our place.
This little cutie is actually two weeks old!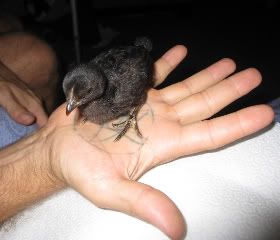 We've been raising baby birds of all types for around ten years now and this is one of the smallest chickens I've seen to date. Wish we would have gotten birthday pictures as this one fit into George's hand that day as it now fit's into my spouse's hand at two weeks.