Homeschooling (funschooling) has really turned out to be a wonderful adventure. Today we studied biology, zoology, anatomy and physiology then later engineering, history, religions of the world, along with politics.
OK.....I know, true unschoolers don't break things down into catagories as everything interrelates. We don't 'group' things into schooling units, but for the purpose of this blog, I choose to separate some points as it makes it easier to review just what's been covered for 'recordkeeping'. I've, also, been learning to record much more digitally as it makes for great memories. Here's a short video that, if you're squeamish, you might prefer not to click on it. http://www.youtube.com/watch?v=SKfTuduHU5g

After dinner, we watched 'Corsair: Pacific Warriors Education (2002) ~ In the 1940s, the Corsair was the world's fastest single-engine fighter' on the History Channel.




The Corsair is my spouse's favorite aircraft. He has built three R/C models of it. As we watched this show, many conversations happened. (Thank goodness for DVR's!) The plane's design was discussed as to how and why the special shaped wings which gave the plane the look of an inverted seagull, worked. Also what made it the fastest single-engine fighter with more then one horsepower per pound of aircraft.

The real fighter pilots from the war were interviewed. Their stories are incredible from the love of flying these incredible fighters, to the value of life they held and how the kamikaze pilots did not. War was discussed. Hiroshima, Nagasaki, the bombs, the effects... What astounded me more was hearing my ten year old speak of these things with so much knowledge!

Here's a few more pictures from today: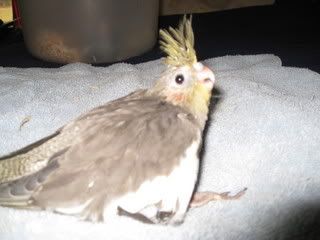 Oldest of our baby cockatiels.



A tick taken off of Rex our dog.



Hobbs, our fluffy kitty looking in the window at our yellow slider that was wearing a clam.
(Clam has been removed.)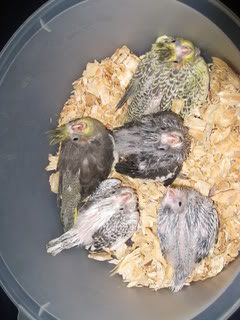 The babies are growing!



Littlest baby.



Roswell out for a slither.



Yellow slider back home.



Monty Python




Yum!