Originally posted May 30, 2007 on my original blog:
I'm currently holding a phone to my ear as I type this to share what's happening at home while I'm at work. My son is delivering his first baby!! Baby kitten that is. (My son is only nine.) Our cat, Tonga, is having her first babies and my son has been anxiously attending her for weeks now waiting for this blessed event.
The sounds of my spouse and son as they time Tonga's contractions, and describe what's happening is priceless!
The first baby is born! They say it appears all black and wiggling! Momma is licking her first born and all appears well. I'll post this now and update it later with pictures when I get home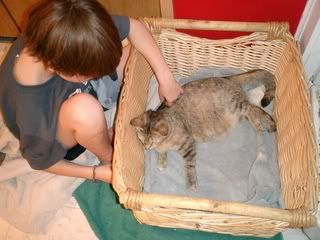 Comforting the soon-to-be momma.
Tonga loves her new babies!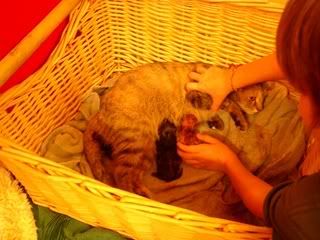 Helping the babies find norishment.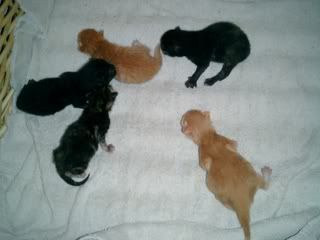 Five Little Kittens!!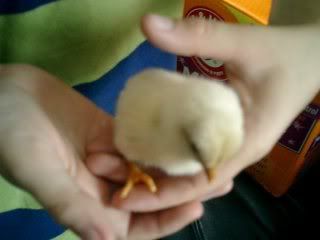 And a peep?
Just kidding.
This is one of the peeps the kids found in the barn the other day.
I'll get sweeter pictures of the kitties when they get a little bigger.