October 1st is here!!
The winds are gusting, the cold fall showers are blowing, the barn is rattling...
It reminds me of what I always told my little daughter after she watched the Olsen Twins in Double, Double, Toil & Trouble (1993)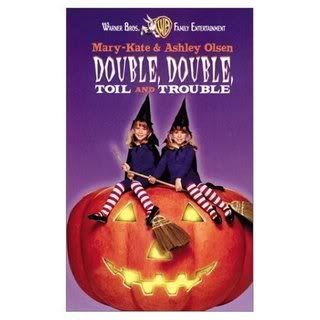 "Do you know why the wind is blowing like that? and from that direction? It's all the witches flying in for Halloween!! Keep an eye on the moon and you might see one fly by on her broom..." Then of course, because I'm a good mommy, I'd hum the theme from the Gathering in the movie... OoooOoooooOo .... That sometimes rendered a, "Mommy! Stop that!" Lol....
October 1st is HERE!! That means we celebrate my father turning 75 years old and he still works full-time! My nephew will turn 9 the next week, my spouse will turn 43 the following week on the same day as my good friend's daughter turns two, and then my son will turn ten!!
October is a month long celebration!!