Let's go for a hike!
Hi ho, hi ho, it's up the trail we go...
So high we've climbed!
What a cute neighbor's house!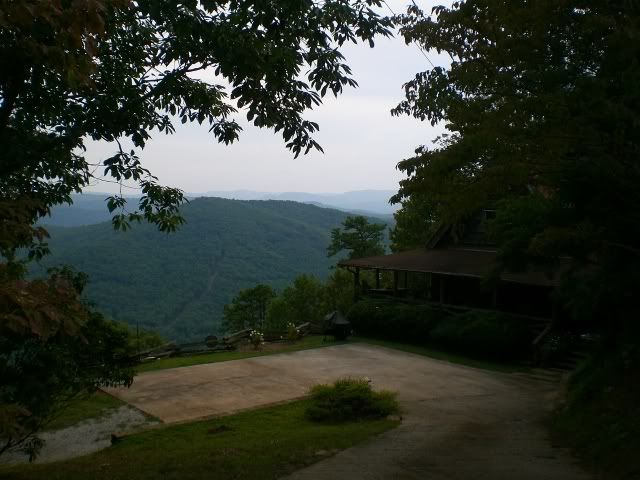 What an inspiring view they have!
Princess Caylee resting on a wilderness throne!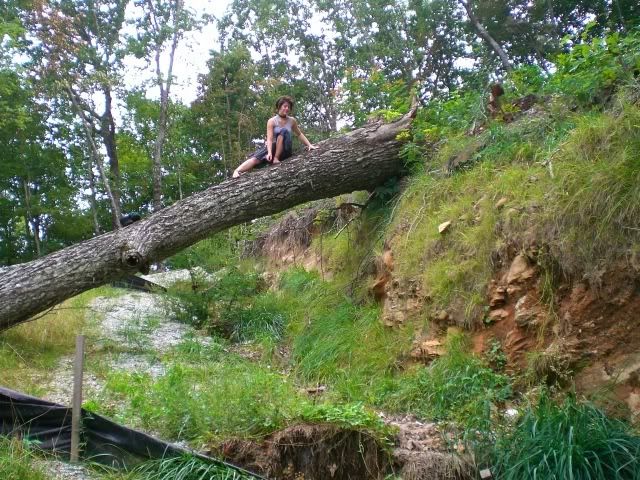 King Ktas finding the path steep.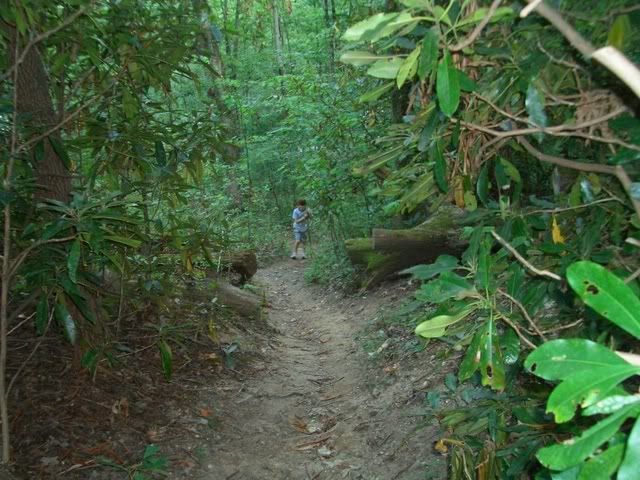 Ktas is determined to conquer this mountain.
And conquer it he does!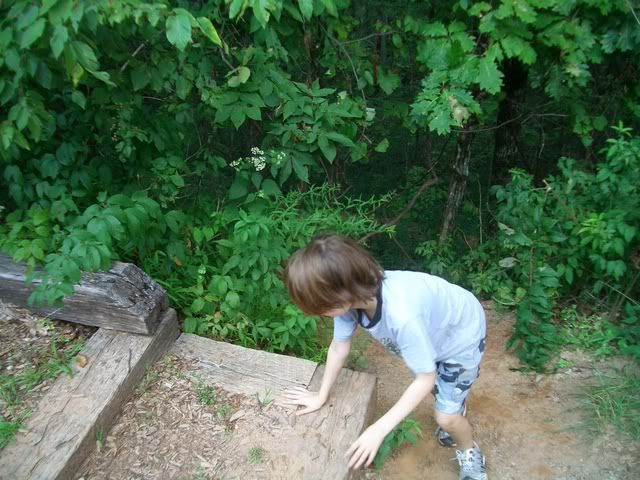 This is one of the trails on Black Rock Mountain, Georgia's highest state park.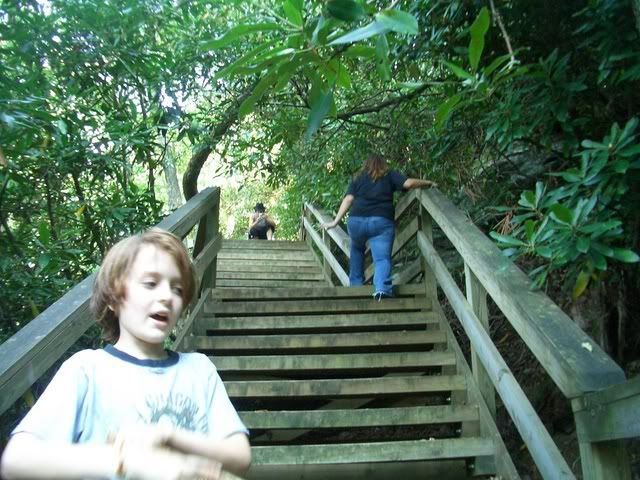 King Ktas, Mystic Missy, and Princess Caylee have conquered the mountain!!